Super Cat Adoption Day
This event has been discontinued.
Super cat adoption day provides a venue for over 15 rescues and shelters to bring their cats to meet potential adopters. Each year, 150-180 cats and kittens in need of loving homes are available for adoption.
2019 Super Cat Adoption Day
For more information on the 2019 Super Cat Adoption Day, Click the button.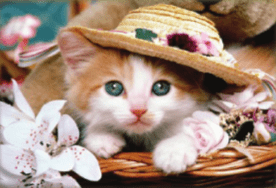 Adoptions
Over 150 adorable cats and kittens available for adoption from many local Animal Rescues and Shelters.
Results
| Year | Total Adopted |
| --- | --- |
| 2019 | 38 |
| 2018 | 45 |
Free Stuff
Free Cat Starter Kits for the 1st 50 adopters!
Microchipping
Low cost microchipping service available.
Food
Vendors, such as Mr C's Grease Truck and Mister Softee ice cream are on site.