Community Cat Program (CCP)
What is the NBHA's Community Cat Program?
The NBHA Community Cat Program (CCP) is dedicated to reducing and controlling the community cat population as well as shelter euthanasia of cats; through the implementation of Trap, Neuter, Vaccinate and Return (TNVR).
What the Community Cat Program Does
Provide financial assistance for TNVR of community cats.
Provide support and training in TNVR through best practices set forth by Alley Cat Allies.
Work with trappers/caregivers in scheduling veterinary appointments.
Conducting public advocacy on behalf of community cats and the benefits of TNVR.
Donate and help the CCP program save more lives!
The North Brunswick Humane Association is a volunteer 501(C)(3) non-profit Association. We are funded through donations and grants. Please help support us by donating.
The button will take you to PayPal, a secure place to make a donation.
An example of how the NBHA's CCP program helps the community.
Over 2,000 Cats have been through our TNVR program!
| Year | Spay/Neuter & Returned | Kittens / Cats Rescued | Total Medically Assisted |
| --- | --- | --- | --- |
| 2022 | 116 | 25 | 220 |
| 2021 | 156 | 67 | 226 |
| 2020 | 101 | 35 | 185 |
| 2019 | 143 | 21 | 274 |
| 2018 | 139 | 62 | 244 |
| 2013 – 2017 |   |   | 796 |
Cat Bites and Safety
Be Safety Smart!
First and most important; if you are bitten by a cat, seek medical attention as soon as possible!
Infections from cat bites start deep within the tissue and rise to the surface over several days.
The cat that bit should be trapped and held for 10 days.
If the cat shows signs of illness or if it dies in that 10 days, you must contact the local Health Dept. or Animal Control.
Once a cat is trapped it can act on instinct and be unpredictable. Do not attempt to touch or handle a cat in the trap.
Learn to trap
Trainings are held monthly at local libraries. You will learn about community cats, how to use different traps and best practices in TNVR. You can also borrow or return a trap at these sessions which usually last about one hour.
See videos on How to Trap:
Video on TNVR by The Kitten Lady
A Video guide to TNVR
Contact Us if you are interested in attending a training.
Waivers
Waiver for Training
Waiver for Traps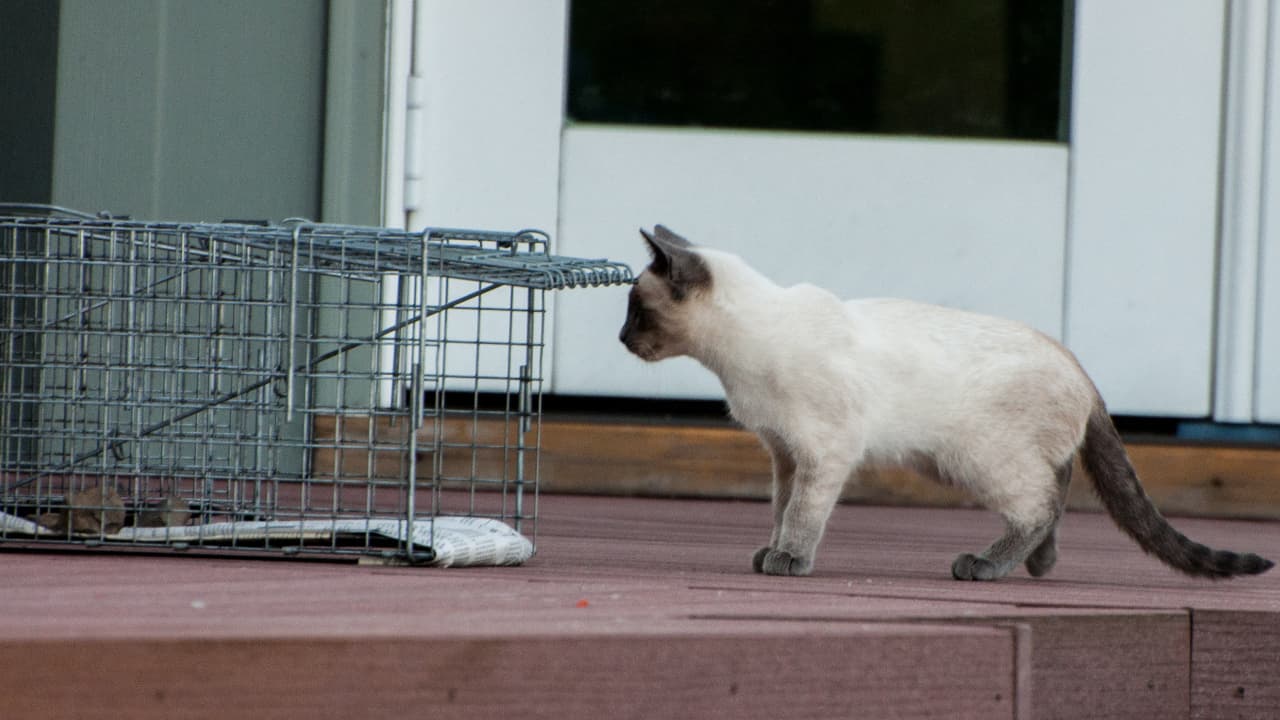 How old is that kitten?

The age of a Kitten is important when trapping. You don't want to separate a young kitten from its mom if it can be avoided. The youngest of kittens rely on mom to not only feed it the best nutrition it can get but she also keeps them at the right body temperature and helps them go to the bathroom, which they can't do on their own until they are about three weeks old.
Learn more about newborn kitten progression at https://www.alleycat.org/resources/kitten-progression.
Kitten's younger than three months old can be socialized, and hopefully, spend the rest of its life indoors via adoption. NBHA is not a rescue and does not have a building or adoption resources. Visit our resources page to view a list of rescues.
The best way to get kittens on wait lists is to Foster. For more information about fostering contact us.
Community Cat Program Success Stories
Lulu - 9-year-Old Neutered FemaleShe needs someone who will be very patient with her, takes the time to be gentle and understanding with her shy nature.She would need to be transitioned slowly into a new home by keeping her in one small area/one room for...
read more