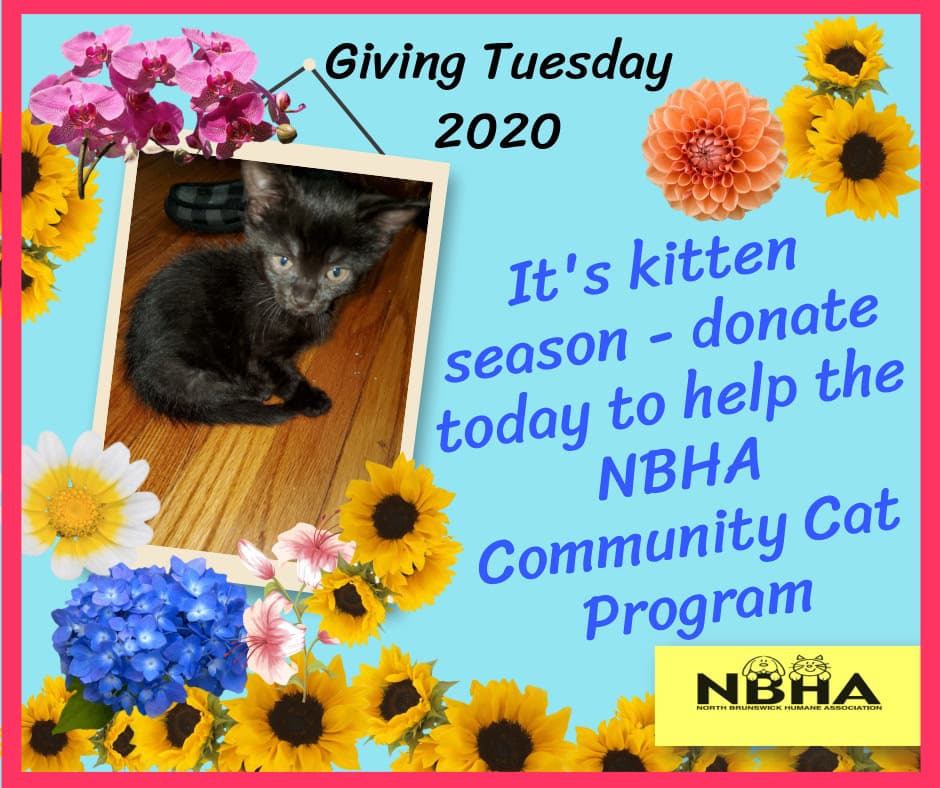 In 24 hours we are trying to raise $1,000 to keep the TNR program funded!
This year we have already hit over $2,000 between vet and spay bills; kitten season has just begun! We currently have a mama cat in foster who is just about to have kittens and another in foster with 4 kittens. All are doing very well thanks to our awesome foster families. COVID-19 has impacted everyone, animal welfare groups included.
We are moving into kitten season with almost all of the low-cost spay/neuter and vet clinics still closed due to COVID-19, which means we are having to spend more money than usual, because we have to utilize vets who do not offer the same level of discounts. But like we always do, we will find a way! Please consider donating to the NBHA Community Cat Program to help us continue with our live-saving work. Stay safe and thank you!
The North Brunswick Humane Association is a volunteer 501(C)(3) non-profit association serving the Brunswick area with the purpose of educating and guiding the community in the humane treatment of animals. The Community Cat Program save lives by providing TNR support to the community.
For more information about the Community Cat Program, visit Community Cat Program (CCP).