Help save lives by using Amazon Smile
The Amazon Smile Foundation will donate 0.5% of the purchase price from your eligible Amazon Smile purchases. The purchase price is the amount paid for the item minus any rebates and excluding shipping & handling, gift-wrapping fees, taxes, or service charges.
We will show you how to choose NBHA as your charity on Amazon Smile in 3 simple steps.
After setting up the NBHA as your charity, all you need to do is shop at smile.amazon.com.
Tip: If you use an Amazon app on your phone, you can continue to use it to add items to your shopping cart. When you are ready to check out, remember to go to smile.amazon.com in your web browser and checkout there.
Here's How to get started using Amazon Smile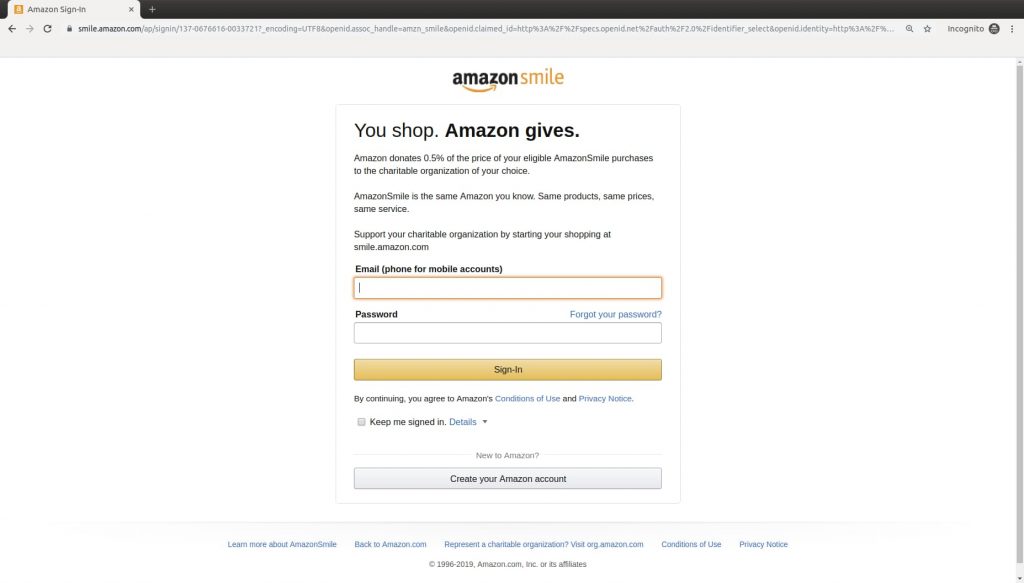 2) Click the Start Shopping button.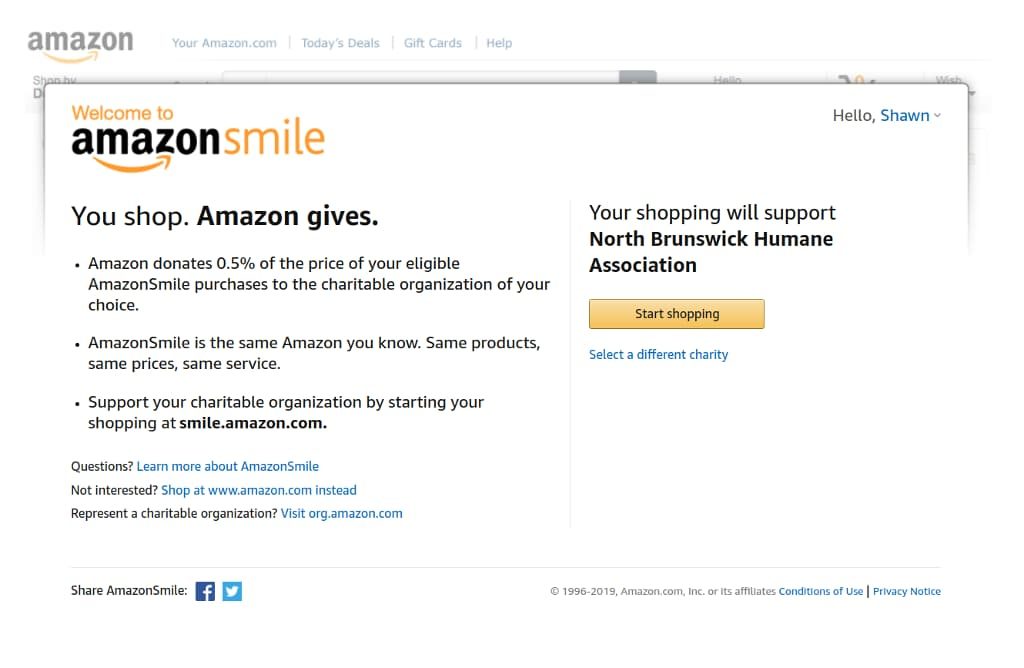 3) Click on the checkbox & then click the Start Shopping button.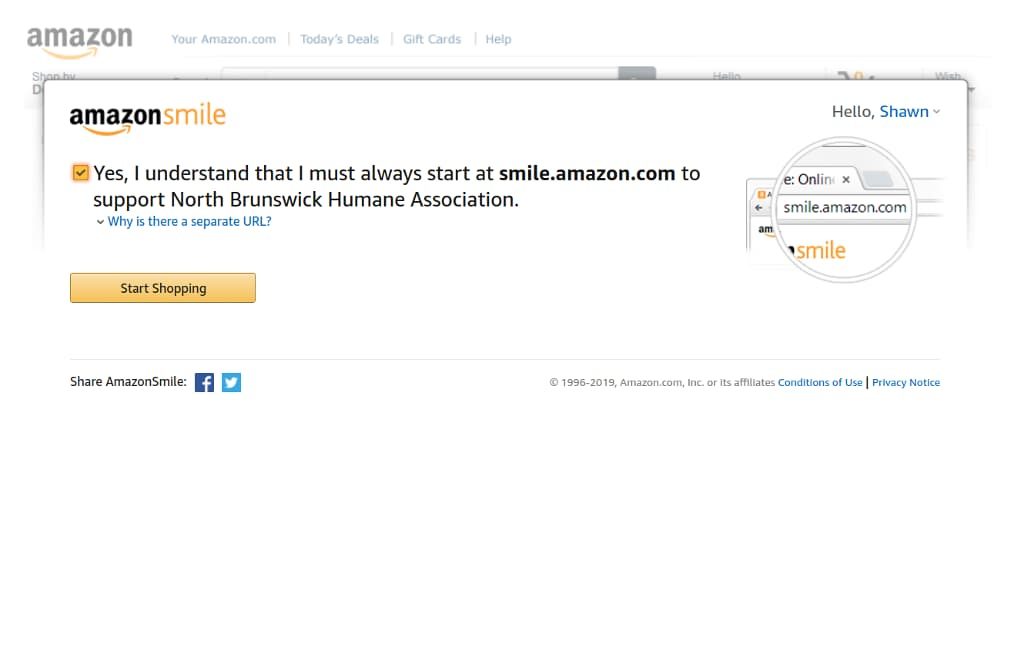 That's it, you're all done with the setup!
Be sure to place all your Amazon orders from https://smile.amazon.com for NBHA to receive a donation.
To make this easier, install the Amazon Assistant by clicking the Install Now button.
Optionally install the Amazon Assistant to make purchasing from Amazon Smile even easier!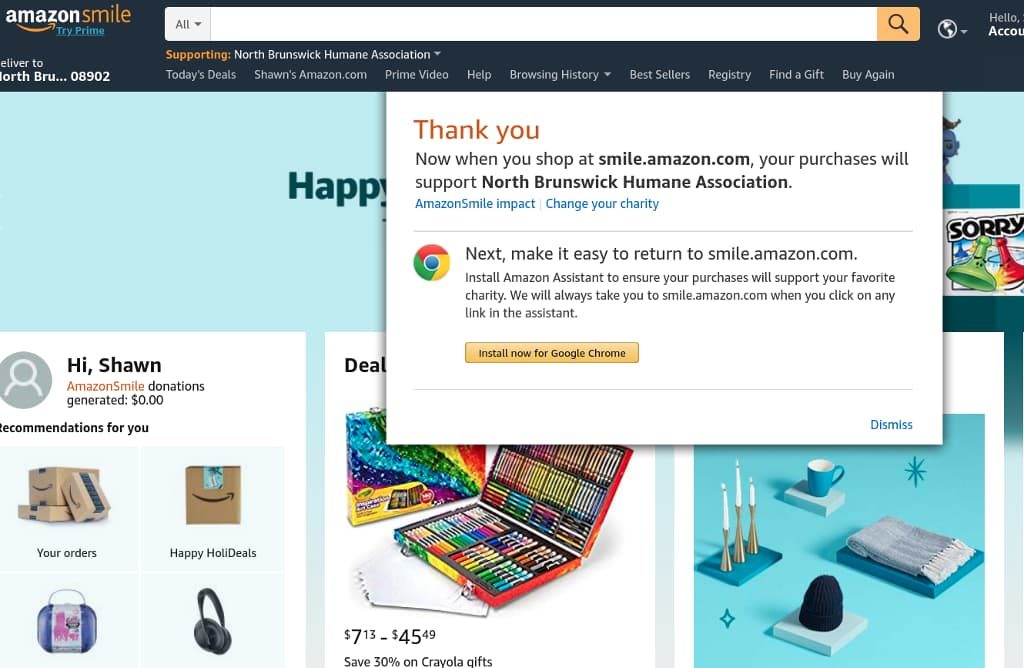 Tip for Amazon app users: If you use the Amazon app on your phone or tablet, you can continue to place all your items into your shopping cart within the app, but remember to visit https://smile.amazon.com to checkout.
The more you shop at Amazon Smile, the more will be donated to the North Brunswick Humane Association. The more funds we have, the more animal lives we can save!
Please share this web page with those who are big Amazon shoppers and help us do great things in the community!