---
Who We Are:
The North Brunswick Humane Association is a volunteer 501(C)(3) non-profit Association serving the Greater Brunswick area with the purpose of educating and guiding our community in the humane treatment of animals. Through education we hope to raise awareness and stop the inhumane treatment of animals. NBHA is not a shelter or rescue.
On February 10, 2003,  Annemarie Walters, with a passion for animals, recognized a need to provide the community with accurate, timely information in the humane treatment of wildlife and responsible pet ownership. Annemarie is founder, and served as its President for the first three years.
What We Do:
Through our networking, we partner with local rescues and shelters to provide venues for adoptions, subsidize spay/neuter costs and provide other support for disenfranchised animals in our community.  We also collect and distribute pet food to shelters and colony caretakers, assist with finding lost pets, provide humane education and promote policies to protect animals and strengthen penalties for animal related offenses. We rely 100% on volunteers and donations.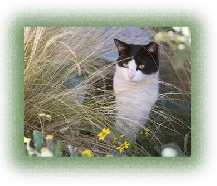 Community Cat Program

NBHA supports Trap-Neuter-Vaccinate-Return (TNVR) which is the humane and effective approach to controlling the feral cat population. We provide training and financial assistance to residents who wish to build safe communities for free-roaming cats.
                           Spay/Neuter Assistance Plan
In an effort to decrease the number of cats and dogs that enter the municipal shelter system, NBHA awards yearly spay/neuter grants to local 501(c)(3) animal rescues.